Welcome to the Intel Puma 6 modem list chipset defects explanation page. Below you will find information on what the Puma 6 problem is, the modems to avoid purchasing, and the class action lawsuit.
Jump to the Do Not Buy Intel Puma 6 modem list.
Intel Puma 6 Defect Explained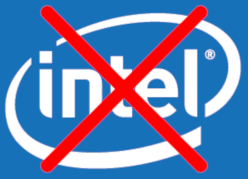 Intel's Puma 6 chipset included in several cable modems is defective as it allows high spikes in network latency quite often (slow web page loading, for example). These severe network latency spikes interfere with online gaming, streaming video, or simply surfing the web. Network jitter (variable latency) also causes problems.
The Puma 6 modems suffer from both latency and jitter. Some firmware updates have only temporarily fixed the problem and it seems Intel has no real fix for the issue. Consequently, these bad internet connections landed cable modem maker ARRIS in trouble with a pending lawsuit filed in California.
Puma 6 Defect Lawsuit
The Schubert Jonckheer & Kolbe law firm has begun an investigation into the issues and has filed a class action lawsuit for consumers of affected modems. If you own one of the affected modems (listed below), you can file your issues and get alerts to any possible legal action against Intel and the cable modem brands (particularly ARRIS). On the Schubert Jonckheer & Kolbe Puma 6 Chipset Defect page, you can check out the full lawsuit details.
Easiest Way to Spot a Defective Puma 6 Modem
Looking at the cable modem package is the easiest way to find if a modem is potentially defective. If you see an Intel logo on the box, stay away from it. Reports of the Puma 7 chipsets may also be defective, so the best thing to do is avoid any cable modem with Intel inside.
Note: not all Intel Puma chipset modems will have an Intel logo on the front of the modem package.
Some bad modems like the NETGEAR CM700 and NETGEAR C6300 do not have Intel logos on the front of their modem packages. Therefore, read the Intel Puma 6 modem list below to avoid purchasing a possibly defective modem.
While Intel has issues with the Puma chipsets, Broadcom chipsets (produced by Broadcom Inc.) suffer no connection problems at all. For example, you can feel safe using a modem like the Motorola MB7621 or NETGEAR CM600 as those devices use a Broadcom chipset.
Intel Puma 6 Modem List – Do Not Buy These Cable Modems
Do not buy these modems to avoid current and future problems with the Intel Puma chipsets. This list contains residential modems, business modems, and non-certified modems (ISPs may not not approve these devices in your local region). The following list includes Intel Puma 7 chipset modems as well.
Note: stand-alone routers do not contain Intel Puma chipsets.
ARRIS G34
ARRIS G36
ARRIS CM3200
ARRIS DG1642
ARRIS DG1660
ARRIS DG1662
ARRIS DG1670
ARRIS DG2460
ARRIS DG2470
ARRIS DG3260
ARRIS DG3270
ARRIS DG3450
ARRIS MG2402G/CT
ARRIS SBG10
ARRIS SB6190
ARRIS SBG6950AC2
ARRIS SBG7400AC2
ARRIS SBG7580AC
ARRIS SBG7600AC2
ARRIS SBG8300
ARRIS SBV2402
ARRIS SBV3202
ARRIS SVG2482AC
ARRIS T25
ARRIS TG1642
ARRIS TG1652
ARRIS TG1662
ARRIS TG1672
ARRIS TG1682
ARRIS TG2472 (TG2472G)
ARRIS TG2482
ARRIS TG2492
ARRIS TG3442
ARRIS TG3452
ARRIS TG3462
ARRIS TM1602
ARRIS TM3402
ASUS CM-32
Cisco DPC3848
Cisco DPC3848V
Compal Broadband Networks CH7466
FRITZ!Box 6430
FRITZ!Box 6460
FRITZ!Box 6490
FRITZ!Box 6590
Hitron CDA-32372
Hitron CDE-32372
Hitron CDA3
Hitron CDA3-20
Hitron CDA3-35
Hitron CGN3
Hitron CGN3ACR
Hitron CGN3ACSMR
Hitron CGN3AMF
Hitron CGN3AMR
Hitron CGN3M35
Hitron CGNM-2250
Hitron (CGNM) CGNM-2252
Hitron CGNM-3550
Hitron CGNM-3552
Hitron CGNV4
Hitron CGNVM-2559
Hitron CGNVM-3580
Hitron CGNVM-3582
Hitron CGNVM-3589
Hitron CHITA
Hitron CODA
Hitron CODA D3.1
Hitron CODA-S12
Hitron CODA-45
Hitron CODA-4502
Hitron CODA-4580
Hitron CODA-4582
Hitron CODA-4589
Hitron CODA-46
Hitron CODA-4602
Hitron CODA-4680
Hitron CODA-4682
Hitron CODA-4689
Hitron CODA-47
Hitron CODA-4702
Hitron CODA-4780
Hitron CODA-4782
Hitron CODA-4789
Hitron CODA-5512
Hitron CODA-5519
Hitron CODA-5610
Hitron CODA-5712
Hitron CODA-5719
Hitron CODA-5810
Hitron CODA-5814
Hitron E31N2V1
Hitron EN2251
Linksys CG6350
Linksys CG7500
Linksys CM3016
Linksys CM3024
NETGEAR C6300-100NAS
NETGEAR C6300v2
NETGEAR C6300BD
NETGEAR CBK40
NETGEAR CBR40
NETGEAR CBR750
NETGEAR CBK752
NETGEAR CG4500
NETGEAR CG4500TM
NETGEAR CM700
Samsung Home Media Server
SMC D3G2408
Sercomm DM1000
Sercomm ES2251
Technicolor TC4350
Virgin Media Super Hub 3 (ARRIS TG2492LG-VM or ARRIS TG2492S/CE or VMDG505 or Compal Broadband Networks CH7465)
Virgin Media Super Hub 4 (ARRIS TG3492LG-VMB)
XFINITY XB3 (ARRIS TG1682G, Cisco DPC3939, Cisco DPC3941B, Cisco DPC3941T)
XFINITY XB6-A (ARRIS TG3482G)
XFINITY XB7 (ARRIS TG4482 or CommScope TG4482)
Note: the XFINITY XB6-T (Technicolor CGM4140COM) uses a Broadcom chipset, it is safe
Note: the XFINITY XB7 (Technicolor CGM4331COM) uses a Broadcom chipset, it is safe
Is a modem missing on this list? Please leave a comment below.
Intel Puma 6 Modem List Chipset Defects Reaction
ApprovedModemList.com will no longer recommend any Intel Puma 6 or 7 chipset cable modems on this site. However, to show complete approved modem lists for each internet service provider, modems listed for each company may contain bad modems too.
ApprovedModemList.com will display warnings for potentially defective Puma chipset modems.
While one of the Do Not Buy modems may work fine for your use, using a device known to have a serious issue involves risk. The cable modem may work properly for a few weeks and then problems could occur later. Skip any potential problems now and go with another approved cable modem for your internet service provider (without Intel inside).
Approved Modems Helpful Resources
Modem Router Combos Best Sellers at Amazon
Whole Home & Mesh WiFi Systems Best Sellers at Amazon
CBN CD8000, Technicolor ET2251, and Ubee EU2251 devices discussion appears in the comments section below.